The Great Miami Riverway offers 99+ miles of charming riverfront communities, abundant outdoor recreation, and one-of-a-kind attractions. The Riverway is the corridor of cities and counties along the Great Miami River in southwest Ohio. It starts in Sidney, flows through Dayton, and stretches all the way to Hamilton County.
Highlights includes: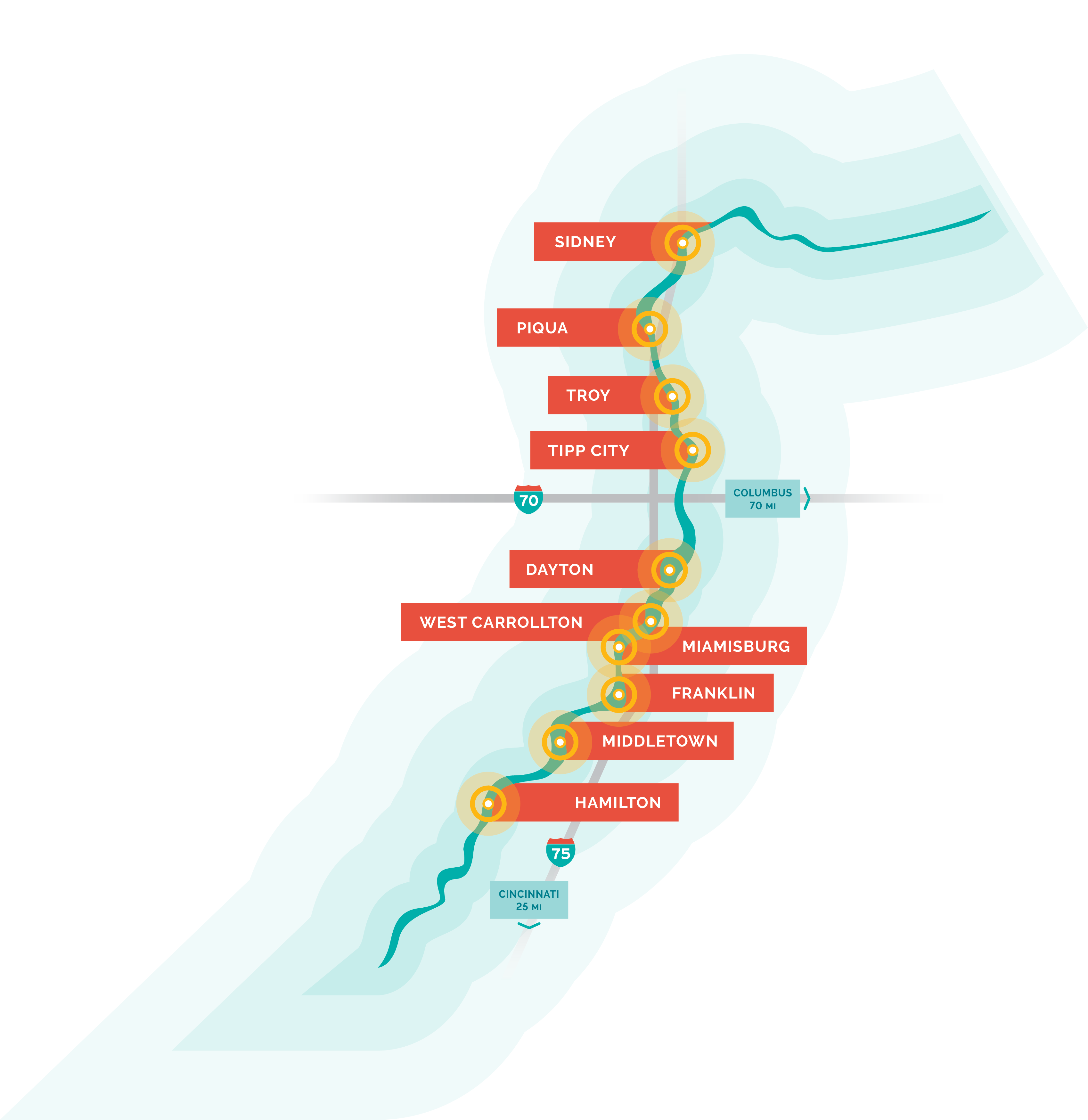 Charming riverfront downtowns with unique shopping, delicious food, and fun events
Ohio's only National Water Trail – the Great Miami River
Nation's largest paved trail network
The US only National Aviation Heritage Area
World-class fishing – and the best smallmouth bass fishing in Ohio
Top Ten Bourbon Bar
Top Ten Steak Restaurant
Whitewater kayaking
13 craft breweries
Parks of all shapes and sizes for every activity
Along the Riverway you can stop for a delicious meal, take a hike on a forested trail, paddle down the river, or explore a world-class museum.
Discover all we have to offer at www.greatmiamiriverway.com
Stay Safe. Have fun! Find Your Way.