12 Montgomery County artists will receive a total of over $31,000 in grants in 2019 through the Artist Opportunity Grant program, which is funded by the Montgomery County Arts & Cultural District (MCACD) and administered by Culture Works.
The Artist Opportunity Grant program was created in 2016 to help local artists take advantage of specific, imminent opportunities for professional development and the creation or completion of new work. "Artists in our region are incredibly community minded," said Culture Works Executive Director Lisa Hanson. "They invest countless hours into community projects and collaborations. We want to make sure that they also have the opportunity to invest in themselves, whether that means building their skills or simply carving out time to focus on creating."
Since the first grant cycle, 33 Montgomery County artists have been selected by independent review panels to receive over $80,000 in grants. When making funding recommendations, panelists consider each project's artistic merit, feasibility, potential impact on the artist, and potential impact on the larger community. "As one of our past panelists said, the better the artists in our community, the better our community," said MCACD Executive Director Matt Dunn. "Year after year, we've been impressed with the quality of project proposals we've received from Montgomery County's artists, and we're proud to support their endeavors."
2018-19 Artist Opportunity Grantees
Adam Alonzo
Opportunity: To present a workshop production of a new play about Dayton's poet Paul Laurence Dunbar.
About the Artist: Adam Alonzo is a lifelong Dayton resident who is involved in writing, photography, and music. Through his work, Adam hopes to help people achieve a better understanding and appreciation of the arts.
---
Leah Byrd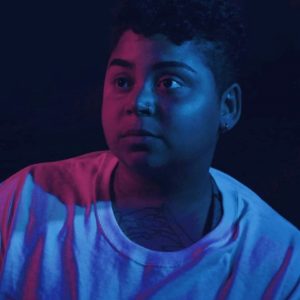 Opportunity: To produce the second season of the award-winning web series Hot & Bothered.
About the Artist: Leah Byrd is the writer, director, editor, and star of the comedic web series Hot & Bothered. She was born and raised in Dayton, Ohio. She grew up spending 13 years in Catholic school in a small Midwestern city leaving very little room for queer spaces within her childhood. Discovering all of the queer content available online was a real game changer on her path towards self acceptance. This has driven a strong passion within Leah to create diverse characters within her own media. She knows firsthand what representation can do to one's mental health and the incredible power that media can have on opening minds.
Leah Byrd has a BFA in Motion Picture Production from Wright State University. 

---
Phillitia Charlton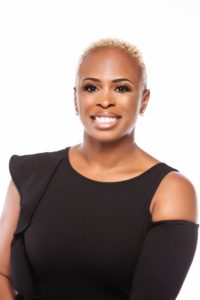 Opportunity: To create a theatrical performance comprised of works from her book The Death of a Lie–a poetic journey from foster care and abandonment to self-acceptance.
About the Artist: Phillitia Charlton believes in hope and the power of resilience. She uses her storytelling and poetry to share her story and inspire others. While only 2% of foster care children earn a bachelor's degree, Phillitia exceeded the odds by completing and excelling in multiple graduate-level programs. Phillitia has been recognized as a National Urban School of Excellence Leader and a rising star. She is a passionate author, life coach, artist, and educator. Phillitia's faith and fundamental approach to embracing her past are the tools she uses to empower others. Her book, The Death of a Lie, is a poetic diary which exposes the lies women tell themselves in search of happiness.
---
Dan Cleary
Opportunity: To travel to Le Mans, France and photograph the locations where Wilbur Wright first made his European flight demonstrations for use in the photographic series "Then and Now – Wright Brothers Photographs."
Artist Statement: "After reading David McCullough's biography of the Wright Brothers, I was struck by how they used photography in their process of discovery. Since 2016, I have been working on a series of photographs about the Wright Brothers that uses their original photographs in combination with images that I have taken at the same locations. Each image also contains a narrative element taken from their personal journals and publications from the era. Traveling to Le Mans, France will help me to complete this series of photographs, which I hope to publish as a book."
---
Tess Cortes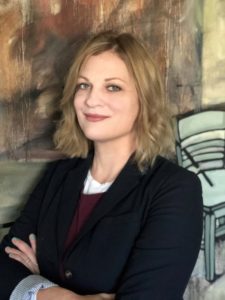 Opportunity: To attend a week-long workshop with German artist Hannah Perner-Wilson and learn how to create interactive objects using electricity as a material property.
Artist Statement: "My work is grounded in the tradition of early video artists who experimented with the tools of mass media production—video cameras, sound recording, and editing equipment—to create non-narrative and experimental imagery and sound. I'm looking to expand my practice to include work informed by electronic sensors."
---
George Drake, Jr.
Opportunity: Produce a multi-part podcast to tell the story of 1920s Dayton through a mysterious letter found hidden beneath a bathtub during a 2008 renovation of a home in Oakwood.
About the Artist: George Drake, Jr. consistently allows his ears and intuition to find sounds that tell stories. After graduating with a Bachelor's in Telecommunications from Indiana University, he went on to pursue his Master's in Radio from Goldsmiths, University of London. From programming for a local music station in Indiana, to writing news for an online radio startup in Chicago, to producing his own podcastEverything Sounds, George has been involved in almost every level of radio. He currently lives with his lady in Dayton, Ohio, and he loves researching, writing, recording, producing, and voicing all things radio. George believes that radio is essential to disseminating information, exploring challenging topics, and changing the world.
---
Jocelyn Green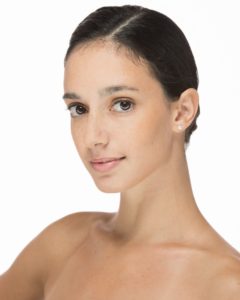 Opportunity: To produce and choreograph a dance show to broaden Dayton's interaction with dance and develop her choreographic and business skills.
About the Artist: Jocelyn Green has spent the last five years dancing professionally with the Dayton Ballet. She has been featured in lead roles with the company and performed with the National Choreographers Initiative in the Summer of 2018. Jocelyn is excited to use the Artist Opportunity Grant to focus on her own choreography and build an avenue for artists to share innovative dance with the Dayton community.
---
Reginald Harmon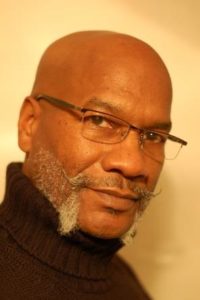 Opportunity: To create a 36" prototype for a larger-than-life statue of Paul Laurence Dunbar that can be placed in a prominent location in Dayton, Ohio and fulfill a lifetime goal and dream.
Artist Statement: "My sincere belief is that art is a gift that is available to everyone. As individuals, we must seek to discover what aspect of that gift we can grasp. I truly love the many aspects of being an artist. We invite you to come closer to this world of expression and find that place which is yours. As an artistic historian, I invoke a power to give birth to joy, happiness, and positive energy through my art."
---
Mikee Huber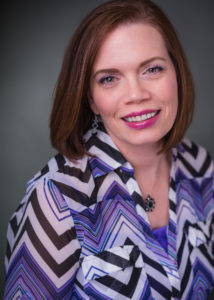 Opportunity: To attend a photography workshop with Colleen Miniuk-Sperry to hone her skills for nature photography.
Artist Statement: "Controlled chaos" is fitting for the approach I take with the mediums and unconventional tools I use in creating my paintings, as well as a reflection of the busy lives many of us live. Tongue depressors, toothpicks, eyedroppers, tweezers, and my fingers dance across the canvas, taking the place of the traditional paintbrush to combine layers of paint, glitter, glue, and foil leaf. Most of my paintings are untitled to allow the viewer to have their own personal emotional connection. When viewing my paintings some may see geodes, seascapes, or a microscopic organic new world where others may remember their grandmother's garden. The fluid movements lead the eyes from abstract landscapes and pools of color into the unknown, begging the viewer to see their own story. My obsession with abstracts found in science and nature help fuel my experimentation with fluid oil-based mixed mediums, which allows a creative process that is both calming and energizing. As a graphics designer at Wright-Patterson Air Force Base, I draw inspiration for my mixed medium abstracts from intriguing imagery scientists and engineers produce for their research. I enjoy interpreting and reimagining factual data into colorful realms of possibility. I often allow viewers to touch the glossy surfaces of the paintings and enjoy their reactions of wonder revealed by how the surface feels. Therefore, I encourage those viewing the paintings online to zoom in to see the details. Areas that appear rough can be as smooth as glass while some areas appear smooth yet can have a texture, thus surprising the viewer. I also experiment with scale, my paintings range in size from a quaint 4"x4" to an expansive 36"x48".
---
Glenna Jennings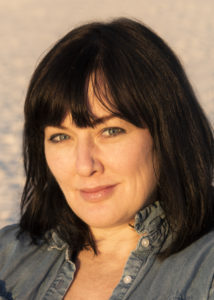 Opportunity: To travel to Photolucida Portfolio Reviews Festival in Portland, Oregon during April 2019 to seek publication and exhibition opportunities for her long-term photographic series At Table, 2004-2018.
About the Artist: Glenna Jennings is an Assistant Professor of Photography at the University of Dayton, Ohio whose work includes photography, curating, and socially-engaged art. She holds BAs in English and Spanish (Pepperdine), a BFA in Photography (Art Center College of Design) and an MFA in Visual Arts (University of California San Diego). Jennings has exhibited throughout the US, Mexico, Europe, and China. Recognition of her work includes an Ohio Arts Council Individual Excellence Award and a Peter McGrath Human Rights Fellowship. Her work resides within the Museum of Contemporary Art San Diego, AMNUA Museum China, and multiple private collections. Jennings is a passionate educator whose teaching, research, and service inform her dynamic practice. She has a specific interest in food justice, and her series At Table (2004-2018) documents everyday spaces of human expression and connection in dining rooms, kitchens, bars, and restaurants around the world.
---
Annie Pesch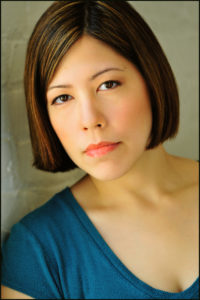 Opportunity: To originate a one-person show about a woman with dissociative identity disorder.
Artist Statement: "My professional career as an actor has been devoted to working on new plays at all stages of development. I prefer plays where I can broaden my range as an actor–playing multiple characters, using a variety of accents and dialects, et cetera. It is also important for me as an artist to give back to the community by providing thought-provoking and impactful performances/productions."
---
Gabriela Pickett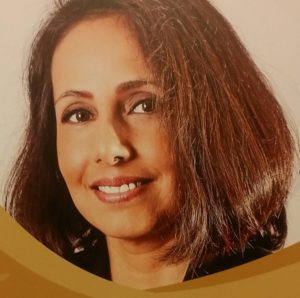 Opportunity: To attend a two-week residency with artist Artemio Rodriguez to develop her skills as a printmaker by better understanding the techniques that stem from medieval engravers that rely on simple lines to create an image.
About the Artist: Gabriela is a native of Mexico. Coming from a long line of artists, she studied art at Wright State University in the United States. Her life is full of experiences that have allowed her to develop her talent as an artist. When Gabriela paints or creates sculptures she uses a fusion of influences from her native country. Gabriela aims at raising awareness regarding the living conditions of the Mexican indigenous people who have been marginalized by economic realities and social discrimination.
As an activist, Gabriela uses her art as a venue for social commentary in the hope that indigenous people are not forgotten. In an era where Zapatistas have put down their guns and use words as a weapon against tyranny, she uses her art to complement the messages of peace and respect for human rights emanating from the jungles of Mexico. Her landscapes are memories of her childhood recorded for posterity. As urbanization takes over the Mexican landscape, Gabriela wants to show the world the beauty of Mexico's countryside before it fades away.