Want to make a positive impact on cultural arts programs in your community? The Kettering Arts Council needs your voice! This volunteer group of residents is focused on access to the arts for all ages, encouraging a passion for the arts and promoting art appreciation and education.
This committee not only promotes and enhances appreciation of the arts in Kettering, but it's also a fun way for you to learn new skills, meet people with similar interests and discover how just how vibrant the arts community in Kettering is.
Here's what we ask council members to do –
Attend the arts council meetings on the third Tuesday of every month from 5 – 6:15 p.m. at Rosewood Arts Centre. You'll be a part of updates and activities planned through both Rosewood Arts Centre staff and Kettering Arts Council initiatives!
Join us at various events throughout the year, including Art on the Commons, the Kettering Community Block Party, A Rosewood Holiday Arts Festival and events in conjunction with Rosewood Gallery. You'll create relationships with artists, community members and each other while supporting the arts.
Dedicate time to other arts council activities, such as The Arts Road Show. Council initiatives engage the community in various forms, from riding a bike to tour the public art collection, to discussing arts impact on community with a service group!
Members of the Kettering Arts Council also advise several activities including Rosewood Gallery exhibitions, Art on the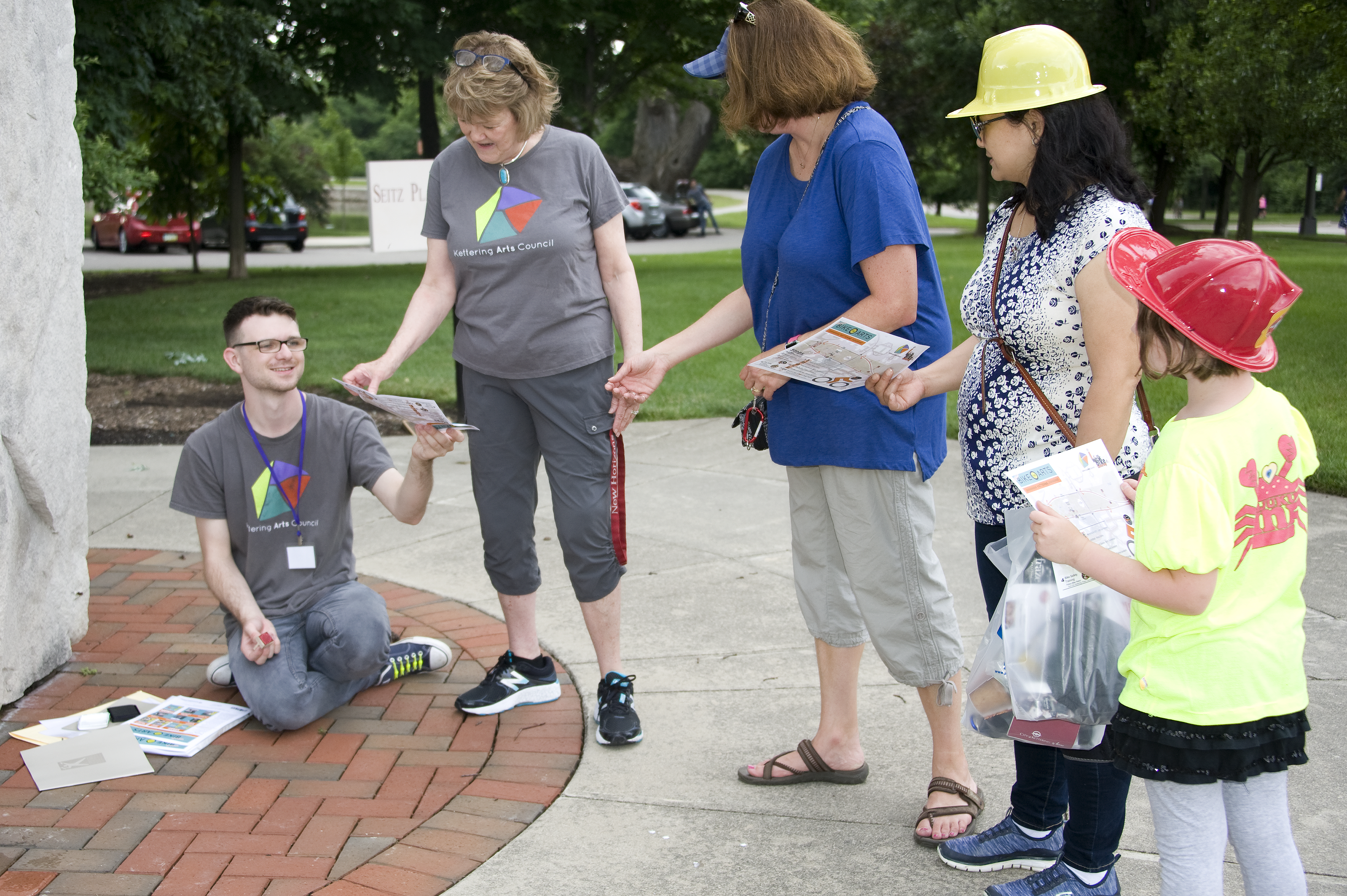 Commons Fine Arts Festival, CitySites Public Art Program, and Rosewood's educational offerings, as well as contribute to the City's Parks Board.
Terms are for three years, beginning in January 2020. Members must live or work in Kettering to be eligible.
Make a difference in Kettering while taking time to PLAY – Apply Now!